Certificate in Fashion and Photographic Make-Up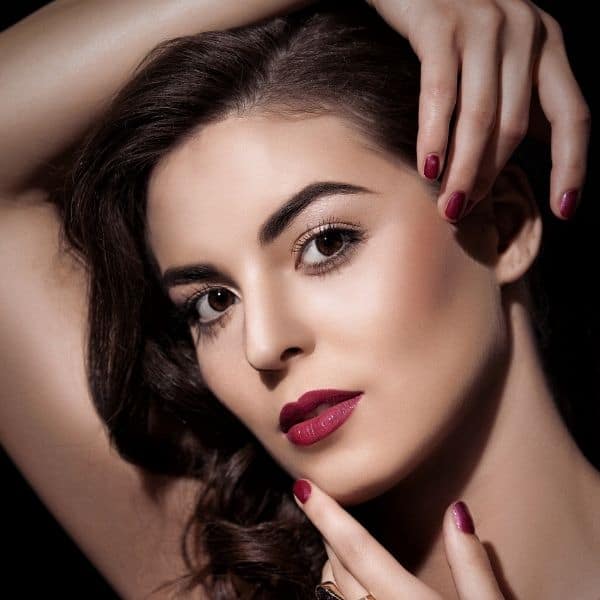 Fashion and Photographic Make-Up
Qualification Levels: CIBTAC Level 3 (MQF Level 4)] Ofqual/QAN No. 603/2351/6
This fully accredited Level 3 course is designed to train the student as a makeup artist for today's fashion, photographic, and TV industry. 
Students qualify and are prepared for an industry-recognized international level, and the certificate is approved by the Confederation of International Beauty Therapy and Cosmetology (CIBTAC). 
The Certificate will allow you to practise as a make-up artist in an evolving world full of lights, cameras, and action, as well as assist photographers, work in shops, salons, and theatre.
 
You will be able to develop a range of skills, techniques, personal qualities, and attitudes essential for successful performance in employment as a make-up artist.
We teach a practical course to perfect the skills and techniques needed to work in any area of make-up with a strong tilt towards the fashion industry. 
The course consists of 3 modules:
T101: Monitor and maintain health and safety in the salon.
T102: Client care and communication in beauty-related industries.
P125: Fashion and photographic make-up.
Students attending the Fashion & Photographic Makeup course will cover the following: 
Skin / Skin disorders
Facial features, correction, and contouring
Bridal makeup (day and evening)
Fantasy makeup
Periodic makeup
Commercial makeup
Fashion makeup
Photographic makeup (colour / black & white) 
During studies, students will be given the opportunity to complete a portfolio with a visiting photographer coming to the class to take photos, to prepare them for fashion shoots.
Career Opportunities
This course will give you the skills for entry-level positions in the make-up industry, such as:
Makeup artist both in Malta and internationally
Makeup Consultant
Salon business owner
Assisting and Working in the Film/theatre industry
Successful students can progress to employment in Fashion, beauty salons, photosets, freelance, mobile makeup artists, department store counters.
Students can also choose to work abroad with their international CIBTAC Makeup Certificate.
Frequently Asked Questions
Questions? Get In Touch With ISBT
International School of Beauty Thereapy
Triq Galanton Vassallo, Santa Venera, MALTA.
+356 2144 0424 // +356 79217171
Email: sharon@bcc.com.mt
Opening Hours: 8am to 5pm (Monday to Friday)
Questions? Get in touch with the International School of Beauty Therapy using the links below: