Certificate in Nail Services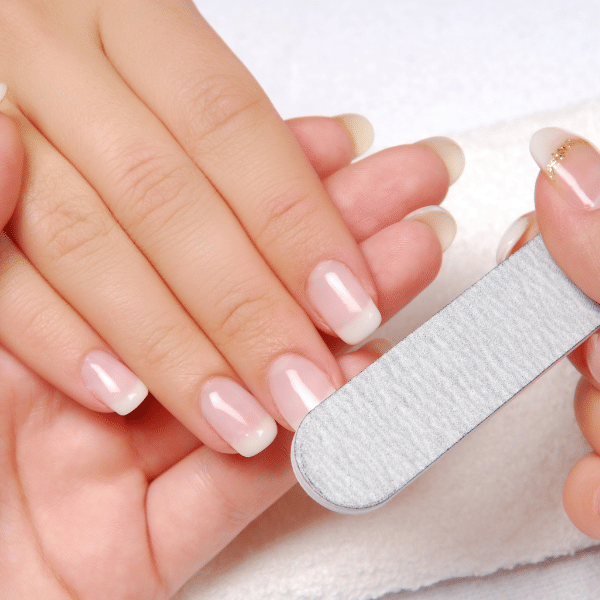 Qualification Levels: CERTIFICATE IN NAIL SERVICES CIBTAC Level 2 (MQF Level 3)  – QAN No. 603/2305/X.
The learner will provide manicure and pedicures including enamel removing, nail shaping, nail and skin analysis, exfoliation, warming, massage, mask, and enamel application.
This unit will assist in providing understanding of the organisational skills required, and technical processes and procedures involved in providing a manicure and pedicure. Following underpinning knowledge, the learner will identify possible contra-indications to the service as well as indications for, and benefits and effects of professional salon services.

The course consists of 4 modules:
T108: Follow health and safety in the salon.
T109: Client care and communication in beauty related industries.
T103: Promote and sell products and services to Clients.
P115: Apply manicure and pedicure services.
Career Opportunities:
This course will give you the skills for entry-level positions in the nail industry, such as:
Nail therapist both in Malta and internationally.
Salon business owner.
Salon manager.
Working in nail services on a cruise ship or overseas resort.
Frequently Asked Questions
Questions? Get In Touch With ISBT
International School of Beauty Thereapy
Triq Galanton Vassallo, Santa Venera, MALTA.
+356 2144 0424 // +356 79217171
Email: sharon@bcc.com.mt
Opening Hours: 8am to 5pm (Monday to Friday)
Questions? Get in touch with the International School of Beauty Therapy using the links below: