Award in Laser & Intense Pulsed Light for Hair Growth Reduction and Skin Rejuvenation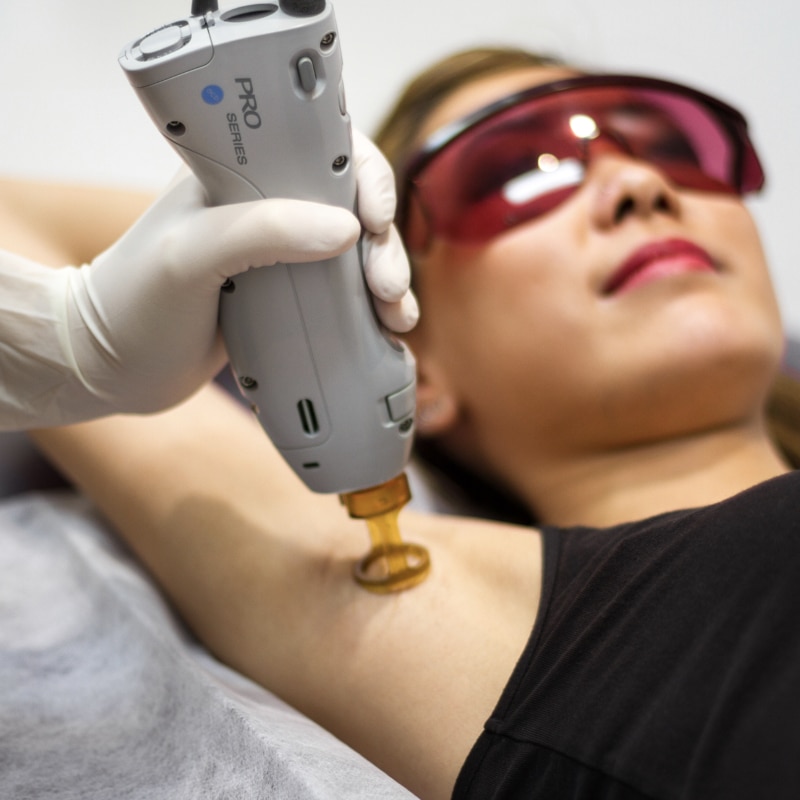 Laser & IPL for Hair Growth Reduction and Skin Rejuvenation
Qualification Levels: CIBTAC Level 4 (MQF Level 5) – Ofqual/QAN No. 603/5444/6 and CIBTAC Level 4 (MQF Level 5) – Ofqual/QAN No. 603/5445/8
These courses can either be taken up simultaneously, or you may opt to choose to follow them separately. 
The CIBTAC Award in Laser and Light Hair Removal Treatments will provide all of the skills required to enable the Candidate to achieve a high-level specialised qualification in hair removal, as well as skin rejuvenation to be utilised in the beauty industry.
Whilst working towards this qualification, the Candidate will also be provided an opportunity to develop wider skills in communication, health and safety, client care, and consultation.
Students attending this qualification will cover:
Laser and light systems, what they are, and how to use them
Light-tissue interactions
Working safely in a laser and light clinic
Anatomy and physiology
Structure and function of the skin and hair
Patient assessment and consultation
Skin assessment and classification
Taking a medical history and record-keeping
Identifying contraindications to light-based therapies
Pre- and post-treatment care
Delivering safe and effective treatments of the following:

Hair removal in various areas of the body
Skin rejuvenation

How to avoid and manage complications from light-based treatments
Career Opportunities:
This course will give you the skills for advanced level positions in the beauty therapy industry, such as:
Assistant Laser therapist in Malta and internationally
The safe and professional use of Laser / IPL machines in your own salon
The course consists of the 2 modules:
PA151: Laser and intense pulsed light treatments for hair growth reduction
PA152: Laser and intense pulsed light treatments for skin rejuvenation
Frequently Asked Questions
Questions? Get In Touch With ISBT
International School of Beauty Thereapy
Triq Galanton Vassallo, Santa Venera, MALTA.
+356 2144 0424 // +356 79217171
Email: sharon@bcc.com.mt
Opening Hours: 8am to 5pm (Monday to Friday)
Questions? Get in touch with the International School of Beauty Therapy using the links below: