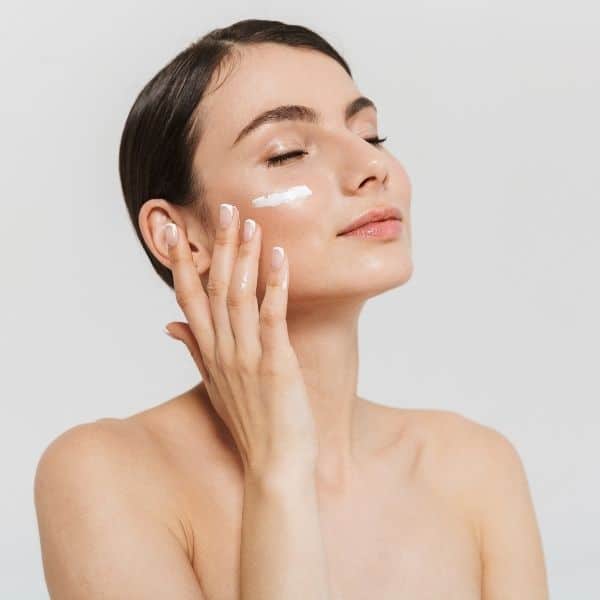 Qualification Levels: Award in Facial Skincare CIBTAC Level 2 (MQF Level 3) – Ofqual/QAN Qualification No. 600/8651/8
A facial is one of the most essential treatments of any beauty skin care regimen. The therapist uses a combination of therapeutic treatments for your face, including cleansing, extracting, exfoliating, massaging, mask application and moisturizing.  The way your skin responds to heat, stimulation, and exfoliation can tell a therapist how to proceed with the treatment and even what to recommend for your skin care routine at home.
Maintaining your skin's health will have an impact on the appearance and the vitality of your client's face, a way to keep you feeling youthful and revitalized. Whether you have dry, oily or acne prone skin, you may be the perfect candidate for a facial.
The basis of all good skincare routines lies in a complete knowledge by the Therapist of the anatomical structures and systems in the area to be treated, coupled with a thorough understanding of the abilities and functions of skincare products. This unit will enable the Learner to prepare for and provide facial treatments designed to meet the needs of the Client, whilst working in a safe and secure manner.
The course consists of 2 modules:
T108: Follow health and safety in the salon. 

P110: Provide facial skincare.
Students attending this qualification will learn about:
Emergency procedures.

Health, safety, and security practices. 

Facial skincare treatments and how to provide them.

The anatomy and physiology relating to facial skincare.
This unit covers all of the practical applications and required underpinning knowledge of facial skincare products, to enable Learners to provide a full facial treatment with effective product selection to achieve: 
skin cleansing, analysis, 

warming, 

exfoliation,

extraction of comedones, 

massage, and 

mask application.
Career Opportunities: 
This course will give you the skills for entry-level positions in the beauty therapy industry, such as:
Facial therapist both in Malta and internationally.

Cosmetic products company representative.

Working in beauty in a local or international spa, on a cruise ship or overseas resort.
Frequently Asked Questions
Questions? Get In Touch With ISBT
International School of Beauty Thereapy
Triq Galanton Vassallo, Santa Venera, MALTA.
+356 2144 0424 // +356 79217171
Email: sharon@bcc.com.mt
Opening Hours: 8am to 5pm (Monday to Friday)
Questions? Get in touch with the International School of Beauty Therapy using the links below: